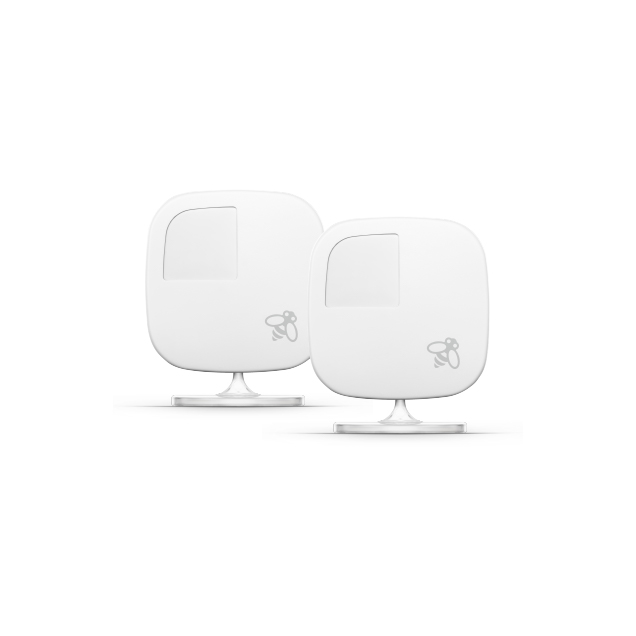 ecobee Room Sensors
ecobee Room Sensors work with your ecobee thermostat to calibrate your heating and cooling system to reach the perfect climate in every room. Or, if no one is in a room at the moment, the Room Sensors will signal the thermostat to reduce power usage and save on energy bills.
ecobee Room Sensors and Yonomi
With ecobee support from Yonomi, you can incorporate your smart thermostat into any of your home Routines. Link your ecobee Room Sensors and thermostat to your lights, your speaker system, or your security system to control your whole house with a single command.
Why We Love It
Wireless temperature detection for more balance climate control throughout the whole home
Motion detection determines if someone is in each room or not to save on energy usage
Each sensor comes with an detachable stand
Pairs with the ecobee3 and ecobee4 smart thermostats to save an average of 23% on heating or cooling costs
3-year warranty
Supported Events
Room becomes vacant
Room becomes occupied
Temperature rises above {Temperature}°
Temperature falls below {Temperature}°
Supported Conditions
Room is occupied
Room is vacant
Temperature is above {Temperature}°
Temperature is below {Temperature}°